space weather overview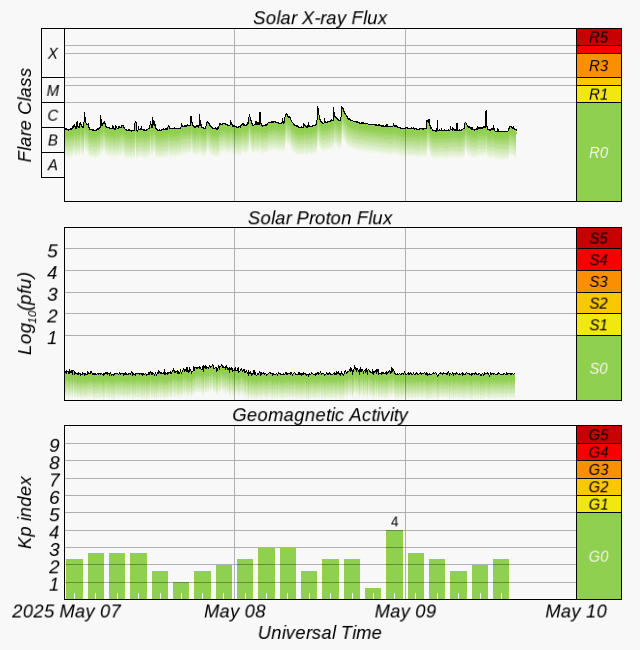 electron flux
"Electron Event ALERTS are issued when the >2 MeV electron flux exceeds 1000 particles/(cm2 s sr). High fluxes of energetic electrons are associated with a type of spacecraft charging referred to as deep-dielectric charging. Deep-dielectric charging occurs when energetic electrons penetrate into spacecraft components and result in a buildup of charge within the material. When the accumulated charge becomes sufficiently high, a discharge or arching can occur. This discharge can cause anomalous behavior in spacecraft systems and can result is temporary or permanent loss of functionality". - noaa
x-ray flux
services
strategic intelligence
open source intelligence
counter intelligence
space weather
space monitoring
jfk, Sept. 25, 1963
"There is an old saying that things don't happen, they are made to happen. And we in our years have to make the same wise judgments about what policies will ensure us a growing prosperity as were made in the years before. The whole experience between two world wars, which were so tragic for this country, should tell us that we cannot leave it to mere chance and accident."
Credit: Chester Fritz Library
strategic intelligence (dod)
"Intelligence required for the formation of policy and military plans at national and international levels. Strategic intelligence and tactical intelligence differ primarily in level of application, but may also vary in terms of scope and detail. See also intelligence; operational intelligence; tactical intelligence."

Source: dod/jcs JP 2-01.2
strategic intelligence (cia)
"Strategic intelligence is that intelligence necessary to create and implement a strategy, typically a grand strategy, what officialdom calls a national strategy. A strategy is not really a plan but the logic driving a plan."
Source: cia library
open source intelligence
"Intelligence collected from publicly available sources. In the intelligence community (IC), the term "open" refers to overt, publicly available sources (as opposed to covert or clandestine sources); it is not related to open-source software or public intelligence."
Source: Wikipedia
space weather?
"Space weather includes any and all conditions and events on the sun, in the solar wind, in near-Earth space and in our upper atmosphere that can affect space-borne and ground-based technological systems and through these, human life and endeavor. Heliophysics is the science of space weather.".
Source: nasa
further information
image credits
All data/graphs on this page are sourced from noaa swpc.
mdi sunspots
Source: nasa(soho)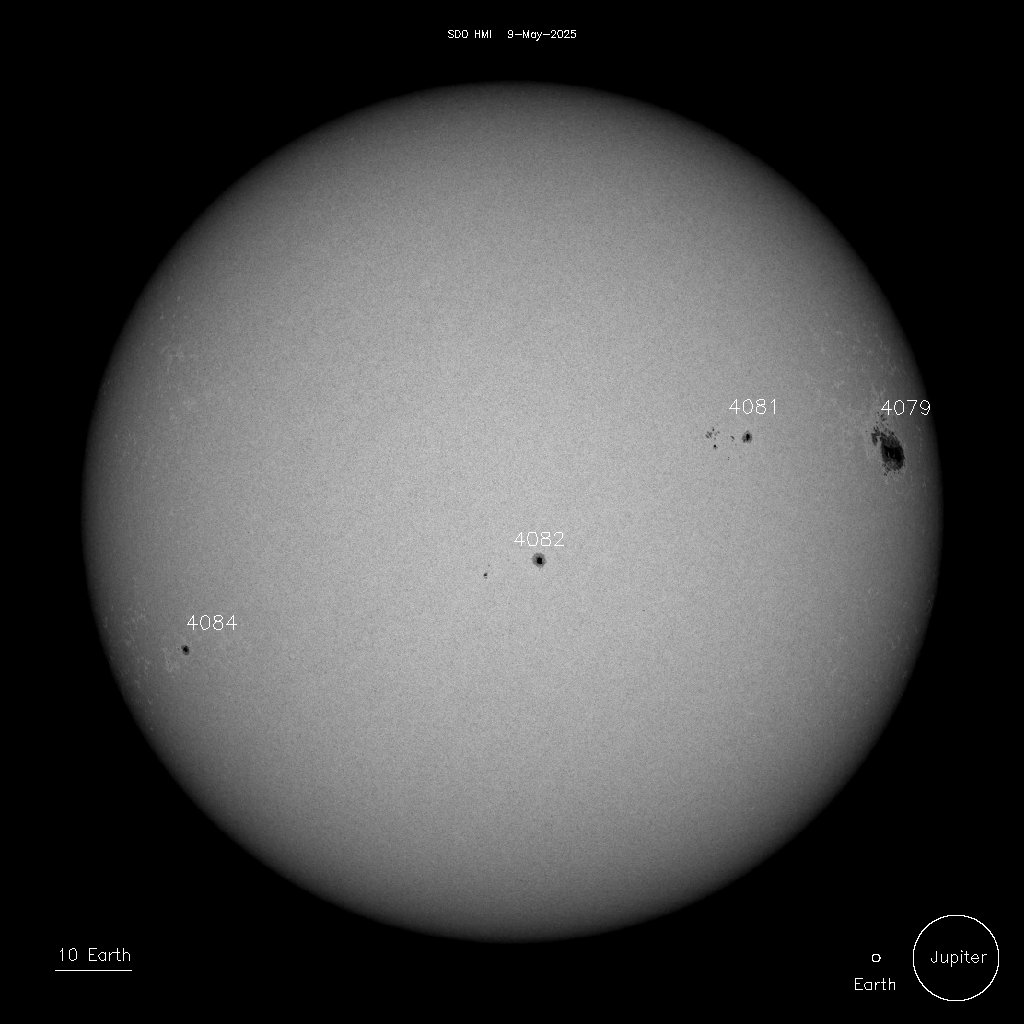 Farsight
Civilian remote-viewing team: major event, August 2016. Youtube video | Dick Allgire - paper session(pdf) | Daz Smith - paper session(pdf) | PrinCess Jeaneé - paper session.(zip)
---
public warning of potential, imminent, events
Tue 19 Jul 2016 10:51:50 BST +0100
CAVEAT EMPTOR/LECTOR
For those visiting this site; especially those in the USA and UK.
Sufficient intelligence and information has emerged and been collated - to warrant an immediate public warning, which is particularly valid for those in the USA and UK. No-one with a radio and/or television has missed the sharp rise in 'terrorist' incidents over the preceding days and weeks.
Virtually every source, across the board, confirms and/or supports the likelihood of one or more severe or extreme event(s) occurring in the near future. August's 'forecast' is currently the 'worst' known.
Whilst no specific details can be released (and no specific advice issued in general terms), this bulletin is being issued to remind people to consider and review their own preparations, situations, arrangements and strategy/strategies - for dealing with the potential consequences of major or total disruption to routine 'life'. Such disruption includes the ability to source food and water, the availability of goods which would become unavailable or prohibited during a time of local or national crisis. Such disruption would also likely affect the ability to travel and/or obtain sufficient fuel to facilitate journeys on public roads...if such roads were to remain open and accessible. Intentional road blocks/blockades --whether deployed by the authorities or by rioters/mass unreset-- have the potential to impede or prevent people trying to get to their desired location. Such disruption might also affect or preclude normal, digital and/or long-distance, communications.
Executive Orders have long been issued in the USA which would, in an instant, transform access to the fundamentals and freedoms of life. All it would take was the President to declare a national emergency and all bets are off.
This bulletin is not intended, and nor should it be construed, as alarmist, scaremongering or a prelude to panic. Far from it. It is simply suggested that NOW is probably a good time to spend a quiet few minutes with the focus on current events and arriving at a decision/plan which is appropriate to safeguard life, liberty and property...whatever that means to the individual and however that translates to the individual circumstances in which each of us lives in/with .
tianjing explosions, 2015
Video below contains profanity/swearing. Adults only.
1st explosion @ 19 seconds = 15 TNT / 0.015KT
2nd explosion @ 51 seconds = 430 TNT / 0.43KT.
Total: 445 TNT / 0.445KT.
at a glance news
mil/gov feeds